Membership
Sign up now as a
Grosvenor
Life Member
Hens Parties & Girls Nights Out

are a WHOLE lot of FUN @ The Grosvenor!



Saturday Evening from 5-8pm
The EXCLUSIVE use of The Strip Club prior to it opening to the public
So you can have some REAL FUN with your girlfriends!

2 x TOPLESS BARMEN (or Women - your choice) for 3 Hours serving Champagne & Strawberries
(Cocktails & other beverages availableat a per drink price)

Learn a SEXY DANCE ROUTINE with your Bridal Shower Squad
(you can pull this out later at the club & WOW everyone!)

Learn some POLE TRICKS

Learn how to give your partner a sexy LAP DANCE

Play DRESS UPS with our box of dress up goodies & take some cute pix

Play BRIDAL SHOWER GAMES

FULL MONTY MALE (or Female) STRIP SHOW

Have so much fun with lots of laughter!

ONLY $800

Then either stay for the night once the club opens to the general public & learn some more moves from The Grosvenor Angels or move on to another venue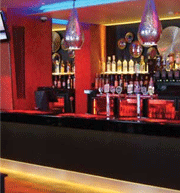 Functions...
Call 3221 0054
or 0415 815 731