Membership
Sign up now as a
Grosvenor
Life Member
https://app.peache.com.au
.
Have you ever booked a Topless Waitress or Dancer for a Bucks Party & thought you were getting "CANDY" but ended up with a ½ sucked "LOLLY"? Ever booked a Blonde Bombshell & got a Brunette Train Wreck?
.
Yeah, us too! That's why we decided to bring you PeachE the revolutionised peer to peer website that allows you to search our extensive database for the PERFECT fit for your event & book the freelancer directly!
.
You will be able to read reviews from previous PeachE clients & make an informed decision based on up to date information.
.
You will then be able to book the Waitress, Dancer or Promotional staff directly at the rate the Freelancer charges + PeachE % booking fee, working out to be substantially less than traditional agency fees.
.
Sound great? We think so!
.
So how do you get started? For FREELANCERS and CLIENTS it is EASY!
.
https://app.peache.com.au
.
Sign up for FREE using Promotional Code: Jazz
.
- First Name (Real as shown on your ID)
- Last Name (Real as shown on your ID)
- Display Name (Displayed on Website)
- Mobile #
- Email Address (Your VERIFICATION will go here, so check your JUNK)
- D.O.B (Real as shown on your ID to verify you are 18+)
- Gender
- Location (Street & Suburb) ie; George Street, Brisbane 4003
(This is so the geolocation can work - so only entertainers who are willing to travel to your area are shown)
- Password (So you can access your account)
- Promotional Code: Jazz
(IT'S VERY IMPORTANT TO ENTER THIS CODE TO GET THE FRIENDS WITH BENEFITS RATE)
- Tick AGREE to Terms & Conditions
- Press SIGN UP
.
You will receive an email to the email address provided asking for you to VERIFY that you signed up. Follow these instructions & edit your profile.
.
You are now set up & able to search the hundreds of Waitresses, Dancers & Promotional Models on the PeachE database & book them directly for your event.
.
You only need to sign up ONCE & you can login to this account to book all of your future entertainment needs!
.
Please do the girls a favour & send this message to ALL of your mates that you know would LOVE PeachE!
.
HAPPY PARTYING!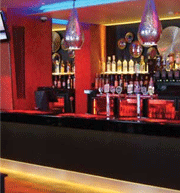 Functions...
Call 3221 0054
or 0415 815 731