Membership
Sign up now as a
Grosvenor
Life Member
We truly are the Bucks Party

& Boys Night Out Specialists!

We are the ONLY place you need to go to have a GREAT time & we make it SO EASY!
SMS 0415815731 with:

Function Name:
Reason for party:
Function Date:
Function Time:
Approximate numbers attending:
Any special requests?:

& we will reserve you a table, give you a FREE table dance & FREE entry to the Strip Club!

ALL Bar Tabs, Food, Dances etc may be organised without a problem on the night!

(The only thing that requires booking & payment in advance is the JELLY WRESTLING - $500)

DO YOU HAVE A BIG GROUP???
OR WANT YOUR OWN EXCLUSIVE AREA???

&
Are Available For "EXCLUSIVE" Functions
The Beer Garden or The Grosvenor Strip Club & Topless Bar (Before 8pm) is perfect for LARGE Bucks Parties, Birthday Parties, Uni Parties, 21st's, 18th's,
Footy Team Celebrations, State Of Origin Parties, Bathurst Parties, Christmas Parties or Blokes that just want to have a great time!!
Best Of All... It's FREE To Hire The Beer Garden (Anytime) or
The Grosvenor Strip Club & Topless Bar (Before 8pm)!!!

You just need to take on one of our FUNCTIONS PACKAGES or Build your own!
(See "FUNCTIONS" Page)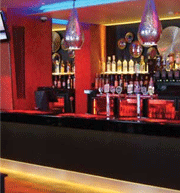 Functions...
Call 3221 0054
or 0415 815 731